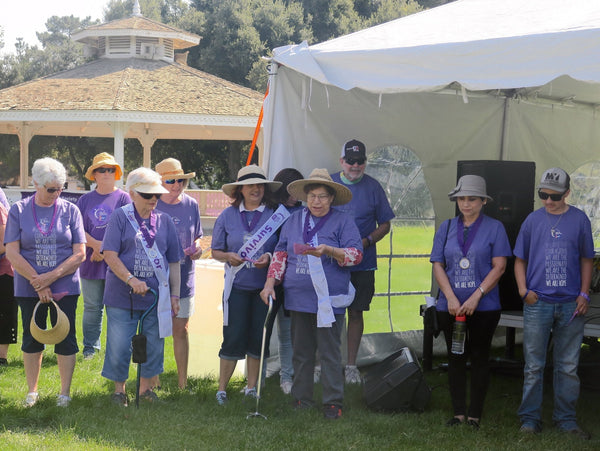 For those of you who don't know about the fundraiser called "Relay For Life", it began in 1985 when Dr. Gordy Klatt walked for 24 hours straight to raise awareness and money for our fight against cancer. Since then, the passion for this cause has lit fires all over the world, becoming the largest fundraiser for cancer research.
The symbolism of walking all night brings very close to home the heart wrenching fact that cancer never sleeps. Relaying between team members signifies that we are all in it together, supporting and doing whatever we can.
We almost can't believe that 2017's Relay For Life has already come and gone and that we are already "remembering".
It was a beautiful day and night and ended up cooling off more than we had thought it would. We held a silent auction for one of our wreaths, won by a local member of our community and one of our own team members won our raffle prize (NOT rigged – we promise!!).
Here are some pictures of Creekside Farms' 5th year of participation.