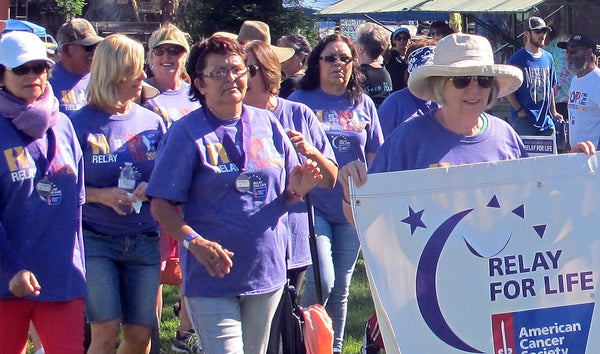 One of the main reasons we participate in our local Relay For Life event is to remember.
As we approach our 2016 Relay For Life weekend on August 14th, we are determined to make this year even better than the last. Our team here at Creekside Farms is prepping and excited to participate as a whole. The friendly competition between teams makes the event colorful and spirited.
Like this post, we are remembering last year's event; being surrounded by friends and family and focusing on raising money for a cure for this devastating disease. But we also enjoy each other's company. Talking, laughing, sharing stories, listening to music, sitting and reflecting…
The longing for a reason, the drive for a why, the craving for a cure all keeps us walking and sharing the passion of our common goal.
But mostly we remember those we have all lost. We light candles to keep the memory of them burning strong, warm and bright in our minds and hearts. We walk – each step their heartbeat, feeling their presence and hearing their voice. "Thank you's" and "I love you's" from there to here being whispered in the breeze all around us.
It is the least we can do.
It is all we can do…keep fighting and keep our loved ones alive in our lives.