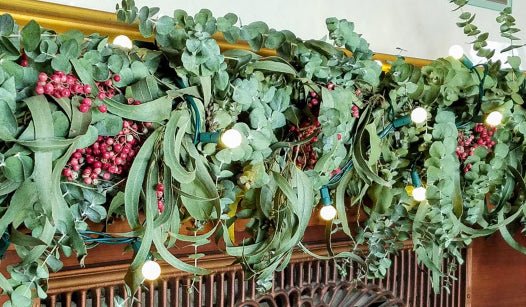 We were so happy in the office to receive these kind words from one of our valued customers – we were so excited that we may be oversharing

Hi Creekside Farms,
I want you to know how much I love your quality products. I purchased the pepperberry and eucalyptus wreath and garlands. When I received my package the items were fresh and fragrant, they held up beautifully throughout the holidays. Now that the season is over they have dried but are still just as beautiful (see pic).
Thank you for creating such a beautiful quality product. I look forward to future purchases.
Sincerely,
Ericka
Thank you, Ericka! We are looking forward to providing you with more freshness and fragrance for years to come.