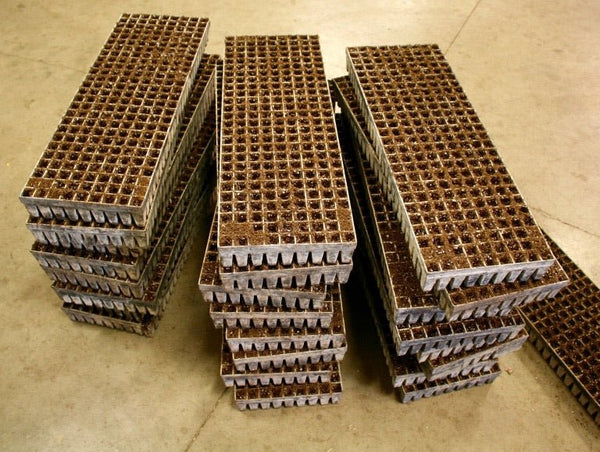 Happy First Day of Spring Planting
It's that time of year  again – Springtime on the farm! We are getting our starter seeds ready to go.  Here are some of our planting trays ready for strawflower seeds.
One of team members, Gil, hand seeding each little pod with strawflower seeds.
We can't wait to share the process with you!
Happy Spring!