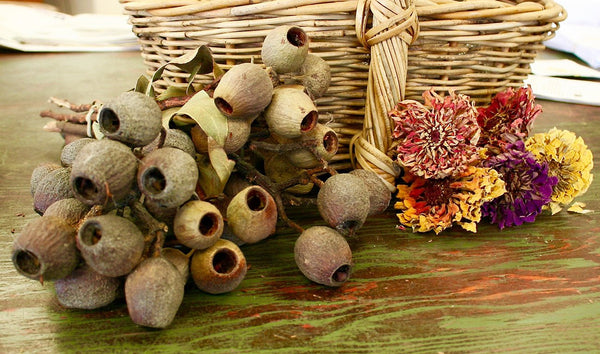 family is work is family…
The type of work we do here is all integrated.
Our front entry way (pictured above) doubles as a drying area for our new pink roses, new herbs we may be trying out or other freshly cut product that needs more warmth than our back warehouse can provide.
Our offices and our design studio all share an open space. This table is a hub…our design space, and on some days, our conference table.
Being family owned and operated, this is our second home. And like being home, everyone wants to be here (on most days ;)).
The picture above is such a good example of what I am describing.  This is right above the desk where I am typing this. It is one of our handmade lavender wreaths, made from what we grow here, and a glimpse of a couple of the pictures of the kids/grandkids on the wall next to it.
sigh.
Life is good.