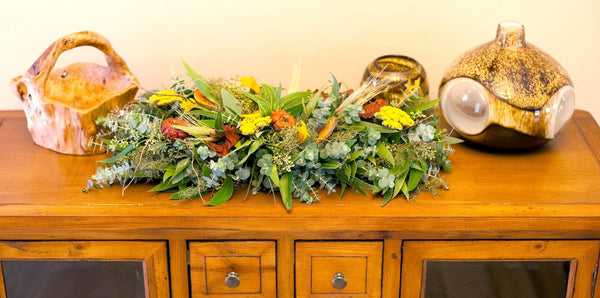 Autumn is in Full Fall Swing
Since we can't call ourselves "elves" yet, we aren't sure what name we should use for ourselves at this time of year as we are preparing and making and sending wreaths just in time for Thanksgiving!  Our Fresh and Fragrant Wreath (see featured image) is a big hit again this year, a perfect combination of fragrant fresh eucalyptus, preserved fall leaves, wheat, dried cherry peppers (they look like mini pumpkins to me), yarrow and sweet annie – all woven together to create a hullabaloo of scent and color.
We can feel the Holidays approaching and the buzz of excitement is contagious.
Happy Holidays!